This week I put together a GitHub project with two notebooks I used to generate clouds for Suntime. If you're familiar with Python and want to play around with training and deploying neural networks onto your iPhone, check it out!
---
Sometime last year I was playing with different ways to make computer-generated clouds. Back then, Suntime was literally a magical bowl in the desert: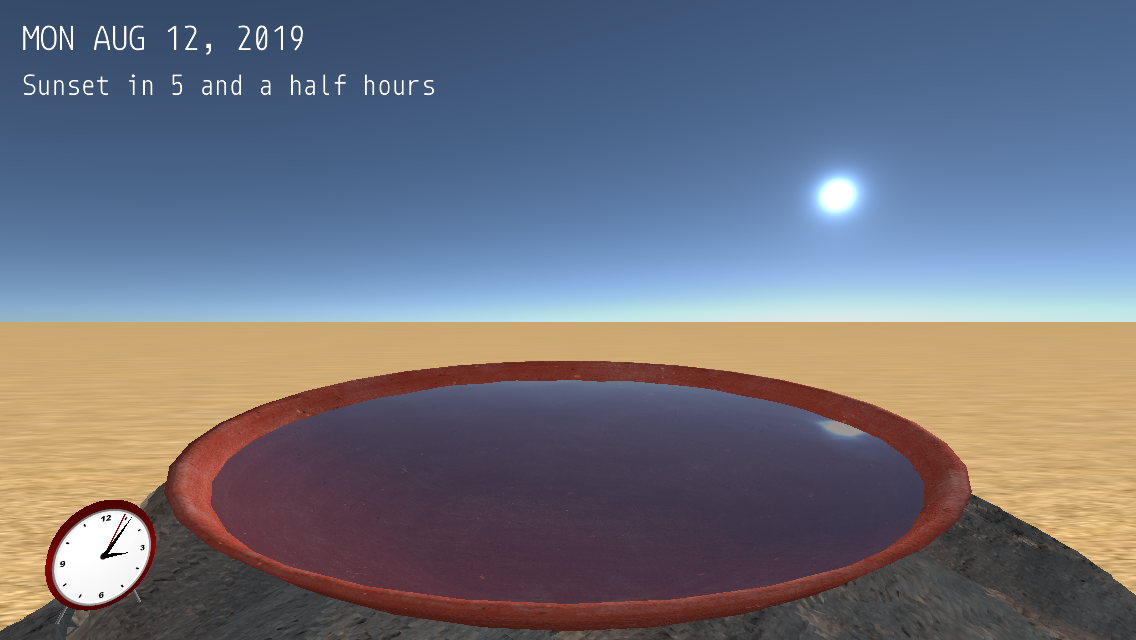 It turns out there are a lot of ways to go about creating clouds. Googling around for "procedural volumetric clouds" will get you a lot of links. As will a search for "noise clouds".
These approaches looked good in theory, but produced repetitive-looking results. I found myself wanting clouds with more pizazz. More colors, more mysterious shapes. More curation / control over how they'd look to match the tone of the app.
Since I had an interest in training neural networks, and a desktop with an underused video card, it seemed like a Generative Adversarial Network, aka GAN, might be a fun solution to my made-up problem.
Voila, clouds!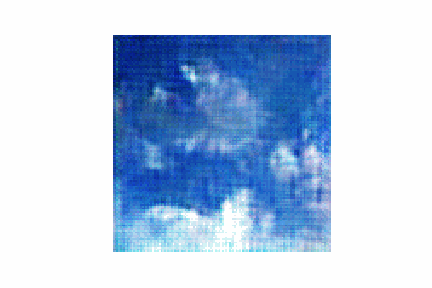 If you're not familiar with GANs, they're a type of machine learning model. For an example of what they can do, check out this person does not exist for not-at-all creepy AI-generated people.
To grossly oversummarize what's going on, you provide reference images and use them to train two neural networks: one to generate images, and another to detect fake images. These "AIs" learn by competing with each other, and you end up with a model that can generate images that look a lot like whatever you've trained it with.
My model needed to run on iOS devices, so it needed to be small (as in filesize: some models get very large), and simple enough to run well on the old iPhone SE I was using. I ended up training a very simple DCGAN model. It generates 128x128 pixel color images.
Here it's making flowers: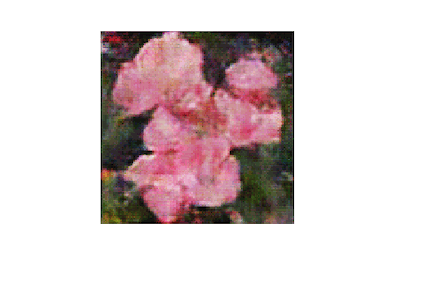 Abstract landscapes: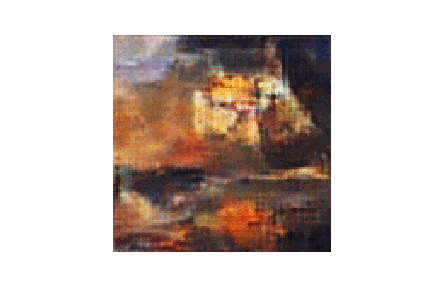 And of course faces: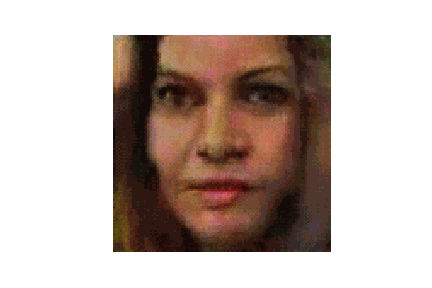 These images look pretty rough-hewn, but with a little post-processing on the phone they make for some pretty scenes. Here's are a couple scenes from the current app: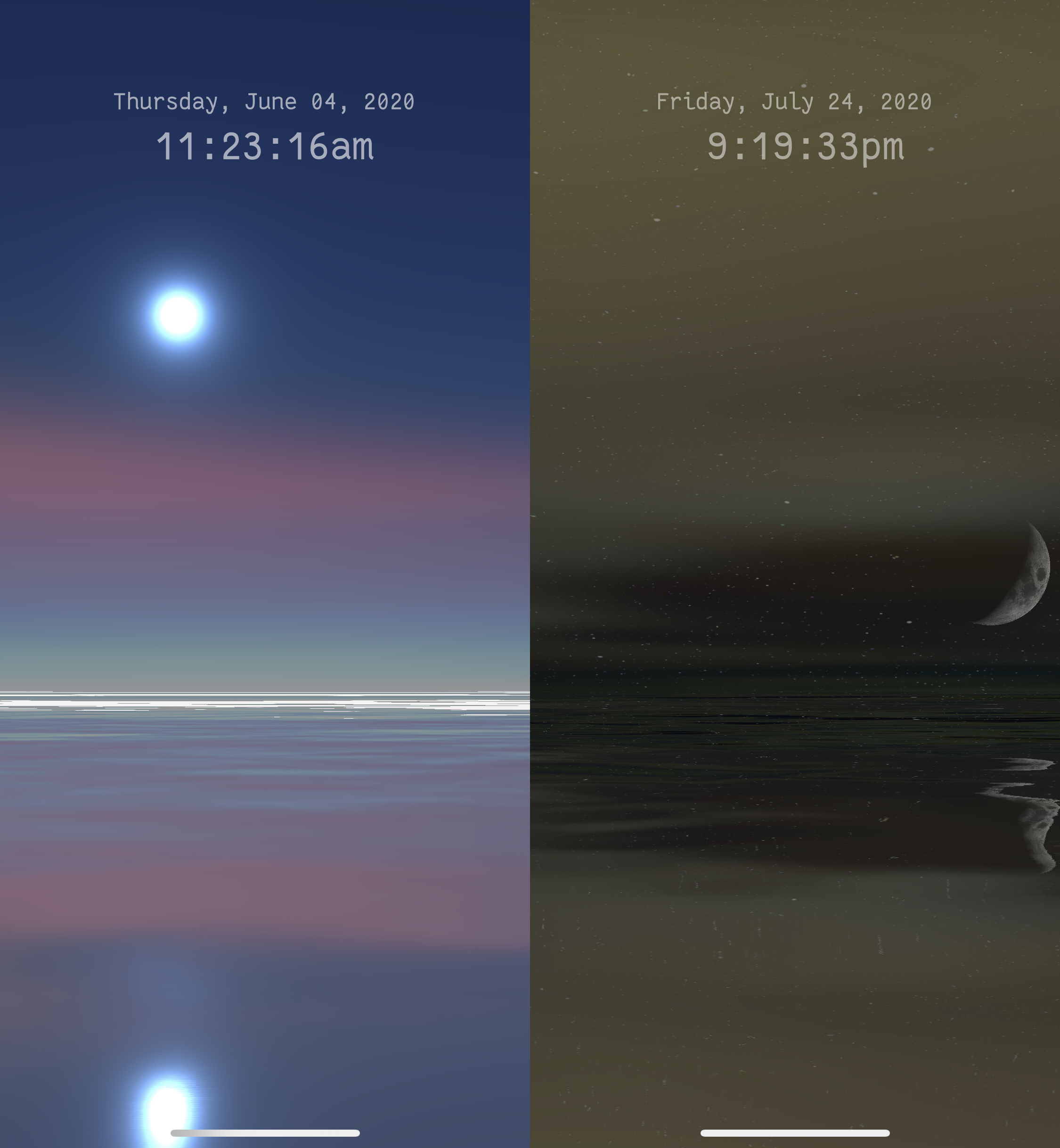 For some state-of-the-art weirdness, check out NVidia's StyleGAN2 presentation:
— Andrew